How to Enjoy Yellowstone's "Off Season"
Yellowstone Park has seen record crowds these past two years. But there is still a truly quiet time of year in the world's first national park, when you can have it nearly to yourself. However, the solitude in Yellowstone comes with some limitations. If you are planning to visit Yellowstone during the late fall or early spring it's wise to know what is closed and what is open. Many areas of the Park are inaccessible right now since most of the roads are closed.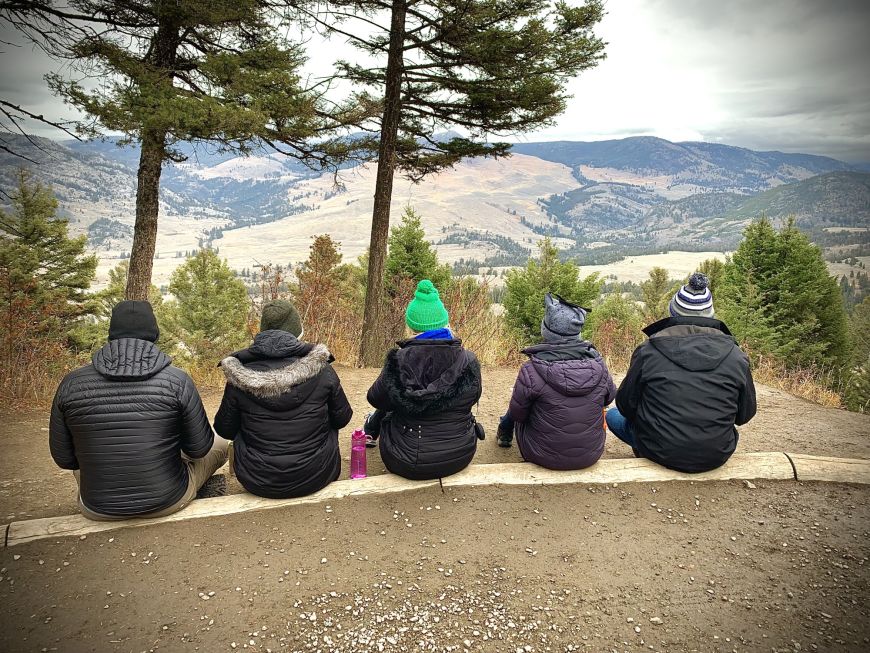 Yellowstone Road Conditions
Roads in Yellowstone's "Interior" typically close for the season at the end of the first week of November (they closed Nov. 6 this year). That means you cannot reach areas like Old Faithful, Lake Yellowstone, Grand Canyon of the Yellowstone or Norris Geyser Basin at all until winter travel starts in mid-December (running through mid-March).
The good news is, part of Yellowstone is open year round, and this is the portion that best showcases Yellowstone's spectacular wildlife. You can drive in the North Entrance to Yellowstone from Gardiner, Montana, year-round. The road through Mammoth Hot Springs, Tower Junction and Lamar Valley to the Northeast Entrance is open and maintained year round.

Yellowstone Guidelines can offer you a custom wildlife watching trip nearly any day of the year to explore Yellowstone's "Northern Range." Your chances are excellent of spotting elusive animals like moose, bighorn sheep, wolves and foxes. Bears are harder to find since they hibernate from late fall to early spring, but both black and grizzly bears do make an occasional appearance.

In the Spring the park roads open gradually as the Park Service gets them plowed out and passable, with all roads and some lodging typically open by Memorial Day weekend. Some roads will open in late April. For the more adventurous and motivated there are some ways to get deeper into Yellowstone in the off season and have it nearly to yourself.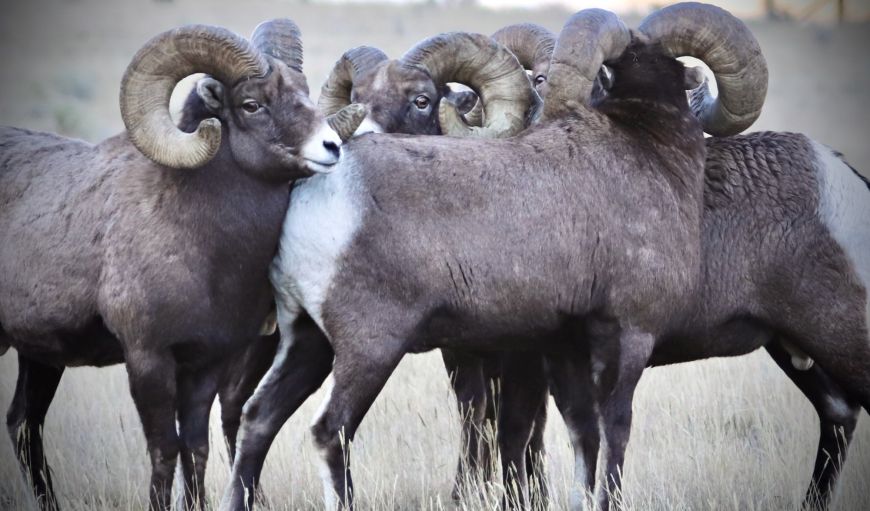 Bicycling is permitted on park roads when they are plowed but still gated, both in the fall and spring. I have bicycled in November from West Yellowstone nearly to Old Faithful and back, a 60 mile ride. In the Spring you can ride from Mammoth Hot Springs to the West Entrance, about 50 miles (you will need a shuttle – consider a key/car swap with another party riding the opposite direction). The road from Madison Junction to Old Faithful, however, is closed in the spring to protect bears coming out of hibernation.

My favorite bike trip in Yellowstone is the West Entrance to Madison Junction and back, 28 miles round trip. It's fairly flat, and follows the Madison River most of the way. You may have to yield the road to a migrating bison herd! While you are in West Yellowstone you can also check out live grizzly bears, wolves and otters at the Bear and Wolf Discovery Center.

Another great off season activity is cross country skiing or snowshoeing in the Northwest corner of Yellowstone. Route 191 between Big Sky and West Yellowstone passes through Yellowstone's Northwest Corner and offers trailheads with access to Specimen Creek, Fawn Pass and Bighorn Pass trails, as well as Bacon Rind Creek on the west side of the highway. All of these drainages get a lot of snow and there is nearly endless terrain to explore via ski and snowshoe, especially in late winter when the snow pack can be five or six feet deep.

Yellowstone Guidelines can set you up with a guided ski or snowshoe outing to explore the gorgeous wilderness along the Gallatin Highway. If you are staying at Big Sky and want to try something different this is a fun way to spend a day.

The towns of Cooke City and Silver Gate, Montana, lie just outside of the Northeast Entrance to Yellowstone. In the off season these towns offer some services including lodging and meals, so you can stay over near the famous Lamar Valley and have great access to wildlife viewing there. Roads beyond Cooke City are closed in the fall, winter and spring until Memorial Day so the only way in is to drive through Yellowstone. Cooke City attracts a lot of snowmobilers in winter so lodging and restaurants may be pretty full. Silver Gate has very limited lodging and meals but if you can find a cabin to book there it is much quieter than Cooke City. In other words plan ahead!


Planning Logistics:
Fly into Bozeman, Montana. Rent a car there. Bozeman and Livingston both have plenty of lodging, but do make a reservation. Gardiner, Montana at the park's North Entrance also offers lodging and meals. Mammoth Hotel may be open – check yellowstonenationalparklodges.com.

If you plan to visit Jackson, Wyoming and Grand Teton National Park, once Yellowstone's roads close you must drive around by way of Driggs, Idaho and over Teton Pass, a long and fairly arduous drive. The park roads that are open are plowed and occasionally sanded. Tire chains are generally not needed but All Wheel Drive with good snow tires is recommended. Pullouts can be extremely icy.

Mammoth Hot Springs is the park headquarters and has a great visitor center. There are park rangers on duty there. Mammoth also has a general store and gift shop that is open year round.

Weather Outlook :
Expect winter weather and possibly icy roads both in spring and fall. Fall weather is quite variable but it is always cold in the morning. Temperature can dip into the single digits or below zero overnight especially in Lamar Valley. Wear winter boots and dress in layers. Bring some Yak Trak-type device for your boots for walking on ice and snow.

For details on road conditions, operating seasons, park lodging etc. check the Yellowstone National Park website: www.nps.gov/yell/planyourvisit/parkroads.htm

Blog post by Phil Knight. Phil Knight is Bozeman local, author, outdoor enthusiast, and guide for Yellowstone Guidelines. For tours and adventures in Yellowstone with Phil, contact us at 406-599-2960 or tours@yellowstoneguidelines.com.