The Remote Mist Pass, Pelican Valley,
& Lamar River Trail
The Pelican Valley lies directly north of Yellowstone Lake. The remote valley is home to the mighty grizzly bear, wolves, bison, and tons of migratory birds nesting on the shores of Pelican Creek. Mist Pass lies in the hills of the Abasorka Mountain Range separating the Lamar River and Yellowstone River drainage.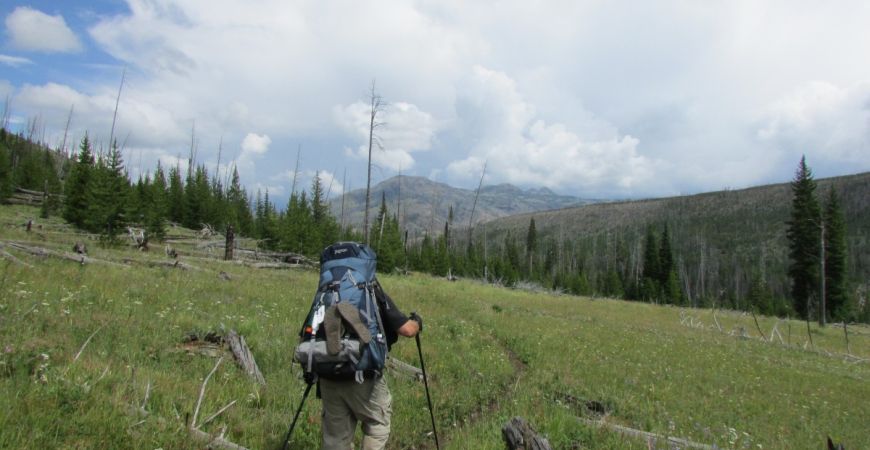 Distance:
34 miles+ (54+ KM)
Difficulty:
Moderate to Difficult
Dates:
Trips start early August
Mist Pass Trail Description
The adventure's first day starts promptly at 9 am. The Pelican Valley is home to the grizzly bear and the National Park Service allows travel in the region from 9 am to 5 pm. The first day is the longest in distance covering between 11.5 to 12.5 miles. Campsites are remote, isolated, but well worth the solitude and effort. The rest of the voyage consists of following the Lamar River Drainage. The Lamar River, originally known as the East Fork of the Yellowstone, is the largest tributary of the Yellowstone River and a lifeline for the infamous Lamar Valley. Highlights of the trip are camping, fishing, and hike along the legendary river. Animals seen on previous adventures include bears (black and grizzly), moose, wolves and elk!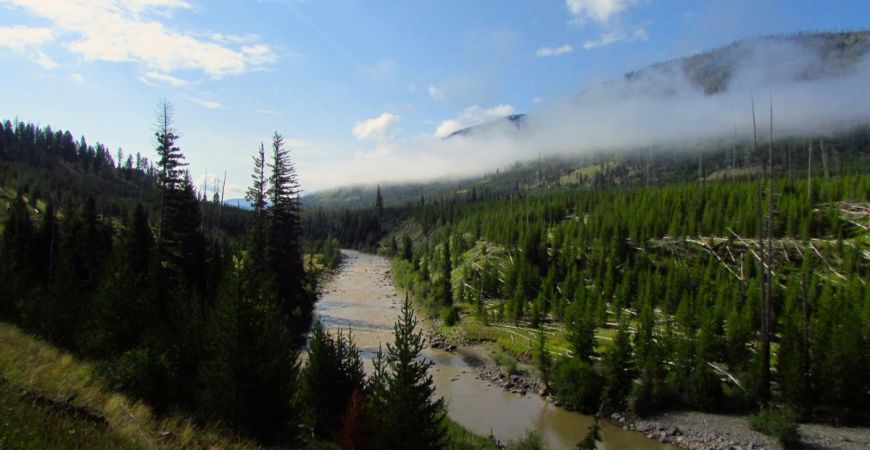 Mist Pass Guided Trip Includes:
Knowledgeable wilderness guide
All of your food and snacks
National Park Service backpacking permits
Gear (backpacks, sleeping pad, sleeping bag and tent)
Transportation logistics
Mist Pass Backpacking Pricing:
$1100
per person for 4 days and 3 nights / minimum of 2 people
$1300
per person for 5 days and 4 nights / minimum of 2 people
Discounts are available for large groups and participants bringing their own "gear" (backpacks, sleeping bags, tent, sleeping pads, plate/bowl, mug, and cutlery).
Now booking Summer 2023 Mist Pass Backpacking Dates
Contact us

for pricing, dates and availability