Yellowstone Hiking Guides & Tours
Yellowstone, regardless of how you explore it, is one of the most beautiful parts of the world, offering immeasurable biodiversity and features. The grandeur of the park intensifies as you get off the beaten path, and start hiking the backcountry of Yellowstone National Park.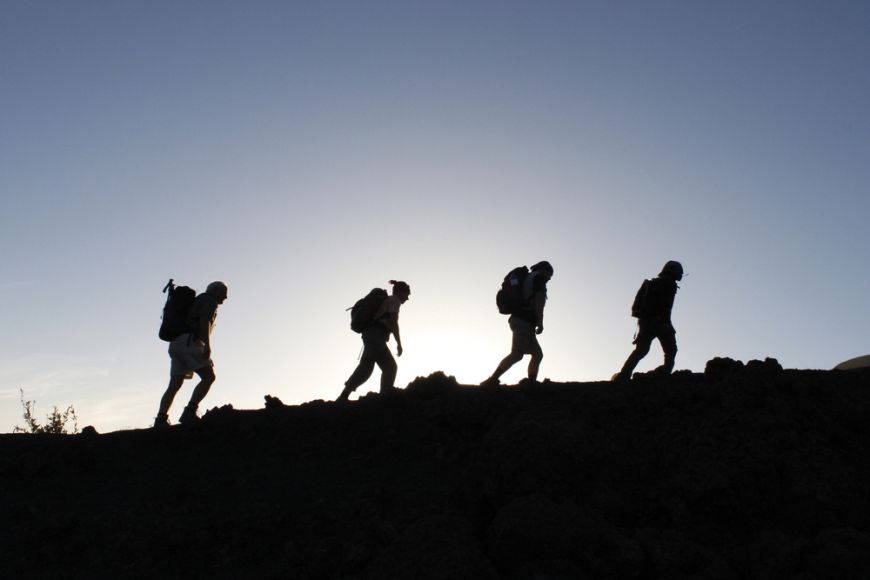 Why You Should Take a Yellowstone Hiking Tour
Taking your Yellowstone exploration off the main roads takes you away from the congestion of traffic. Seeing your first traffic stop from buffalo is truly exciting, but staying on the main road limits how much of the thermal features and lakes you get to see. By working with Yellowstone Guidelines to plan your Yellowstone hiking tour you can explore the more rare thermal features, summit mountains, trek alpine lakes, and explore waterfalls. The paradise that is Yellowstone opens up immensely as you explore.
Hiking trips are catered to the skill and conditioning of your privately guided group
. For experienced hikers, hiking mountain peaks and the more distant waterfalls can be a great way to see parts of the park that only a small fraction see. For first time hikers, we also have many options with low grade levels. We cater the trip to you and your party, and aim to make it as memorable as possible for the areas we are exploring.
Photography in these areas may also be easier to get a clean shot. While there is plenty to see in Yellowstone, the major areas will definitely have more people that may creep into your photography. By exploring beyond the roads you can find areas that offer incredible views to capture.
Itinerary For Yellowstone Hiking Tours
Guided hiking tours are customized to you and your party.
We want everyone to have a great experience hiking in Yellowstone, and will personalize the trip to your needs. We will work with you to assess your fitness level, athletic ability, age, and lodging to determine what hikes may be best for your party. We also encourage you to research what Yellowstone has to offer for hikes. With our knowledge and your input we can put together an incredible tour.
Prices For Guided Hiking Trips Through Yellowstone
$750 per day for a party of 1 to 2 people
$800 per day for a party of 3 to 4 people
$75 per additional person
All rates are daily, not per person
Our Favorite Hikes in Yellowstone
Hikes in the Northeast of Yellowstone
Hiking Tours and Day Hikes
include
an experienced guide, transportation, hearty lunch, hiking/trekking poles, and bear spray. Trips do not include Yellowstone National Park entrance fee
and guide gratuities. We also offer
private Yellowstone tours
and
winter wolf tours
.
Book Now