Lamar Valley Tours in Yellowstone
Tour the diverse wildlife at the Lamar Valley in Yellowstone National Park.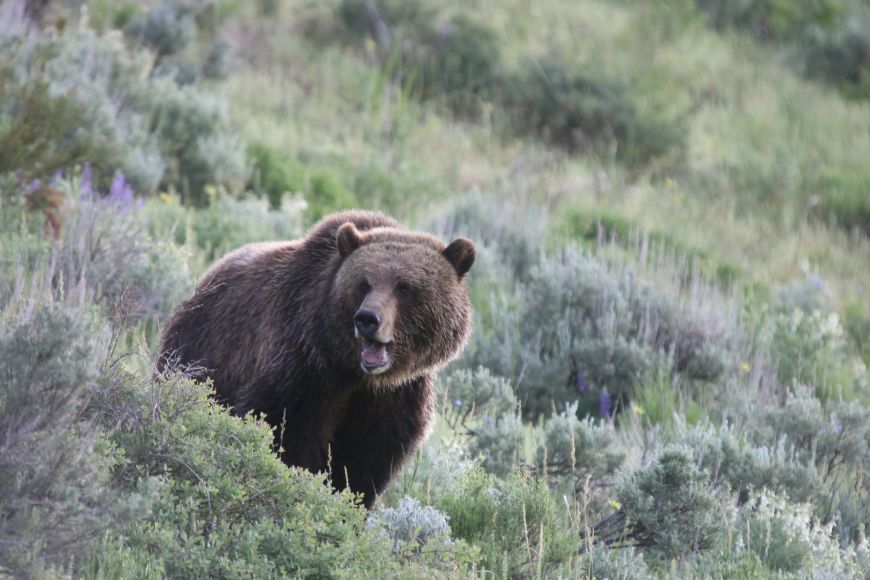 Lamar Valley Wildlife Tours Are Offered in the Winter and all year around!
Book Now
Lamar Valley Wildlife
The Lamar Valley wildlife tours in Yellowstone National Park is the best place for animal viewing in the whole park. While there are several areas that have groupings of Buffalo and other species, none match the diversity that you will find in the Lamar Valley. One of the most popular attractions in this part of the Park is the wolf packs. During the winter months, Yellowstone wolf tours are our most popular attraction, and that always means traveling to what is known as the Serengeti of Yellowstone.

The Lamar Valley is also one of the only areas of Yellowstone National Park that is open all year round. That also makes it a prime reason for any Yellowstone winter tour to begin in Gardiner, one of the best entry points to the area. In combination of the diverse wildlife you will also get to experience the Roosevelt Arch, where the park was originally granted.

---

Private Guided Tours of The Lamar Valley
In addition to wolves, you also have a better chance of seeing pronghorn, elk, antelope, bison, bears, deer, and coyote. The amount of diversity in the area makes it the prime spot for anyone wanting a wildlife tour of Yellowstone. The one drawback, and the reason why many people opt to utilize a guide, is that it is a very expansive area. Many of the animals are a long distance away, and require a keen eye to spot, and optics to properly see. If you are interested in getting a wildlife tour of the Lamar Valley, please contact us today.
Lamar Valley Tour Pricing:
$750 per day for 1 to 2 people

$800 per day for 3 to 4 people

$75 for each additional person
All rates are daily, not per person
All tours include naturalist guide, transportation from your hotel or place of lodging
*
, viewing scope, binoculars, are around 7 to 8 hours in length, and a hearty lunch. Vegetarian, vegan, and gluten free lunch options are available. Tour does not include Yellowstone entrance fee or guide gratuity.
If you have any specific requests, or want to learn more about our
private Yellowstone guided tours
, we will do our best to accommodate. Please
contact us
for additional questions.