Backpacking The Gallatin Mountains of Yellowstone
The Gallatin Mountains are a vast wildlife corridor vital to grizzly bears, wolves and numerous species of animals that live in Yellowstone.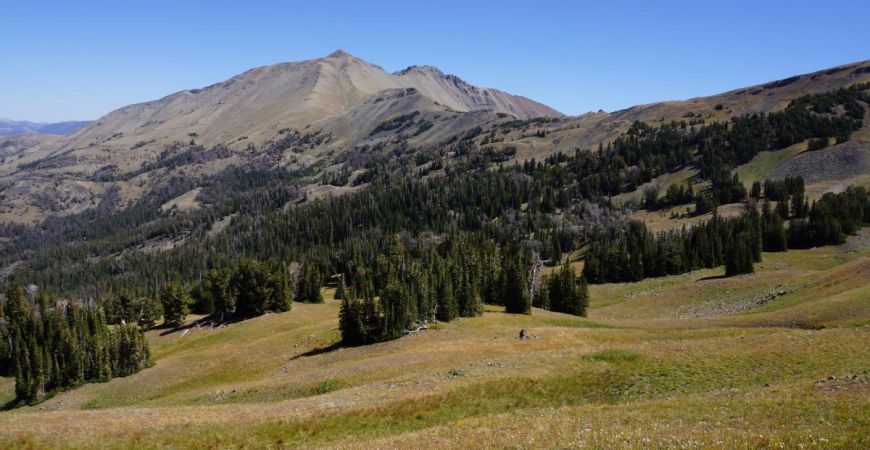 These mountains stretch 70 miles, contain ten peaks above 10, 000 ft. elevation, and are an integral part of the greater Yellowstone ecosystem.
The Gallatin Mountains
are home to the great grizzly bear, wolves, elk, moose, and many other large mammals. The high forests and high peaks of this northern Rockies ecosystem provides for some of the best wildlife habitat in North America.
Length:
32 miles (51.5 K)
Difficulty:
Moderate to Difficult
Dates:
Trips start mid-July
Trip Description for Gallatin Mountains
Day 1:
The day starts with an early afternoon meet and greet at Mammoth Hot Springs, WY. Your guide will meet and discuss the route, logistics, and field any questions or concerns of the group. This will be an important time to discuss gear and divide any rations among the group. We will drive from Mammoth Hot Springs to the Fawn Pass Trailhead north of West Yellowstone, Montana. The trail follows Fan Creek to camp. After dinner, we will retrace our steps and look for wildlife in the lush meadow of Fan Creek.
Day 2:
After breakfast and breaking camp, we hike up and over the Fan Creek drainage into Sportsman's Lake. Sportsman's Lake is a great trout fishery. Take the time to fish (with a valid Yellowstone National Park Fishing License) or relax around the lake. This day features great views of the Gallatin Mountains and the surrounding mountains.
Day 3:
After a hearty breakfast, we begin our climb up Electric Pass. Electric Pass provides beautiful high alpine scenery and sweeping views of the surrounding mountain ranges. Electric Pass is approximately 10,000 feet above sea level and the western ridge of Electric Peak, 10,996 ft, the sixth tallest in Yellowstone. Electric Pass and the surrounding high alpine ecosystem is key
Grizzly Bear
habitat.
Day 4:
Wake up near the base of Electric Peak along the Gardiner River. The fourth day provides the option of a side hike to Cache Lake; a rarely visited alpine lake nestled into the mountains. The route descends into the Mammoth Hot Springs thermal area seeing these large and dynamic travertine terraces. The hike ends in Mammoth. Sadly all good things must come to an end!!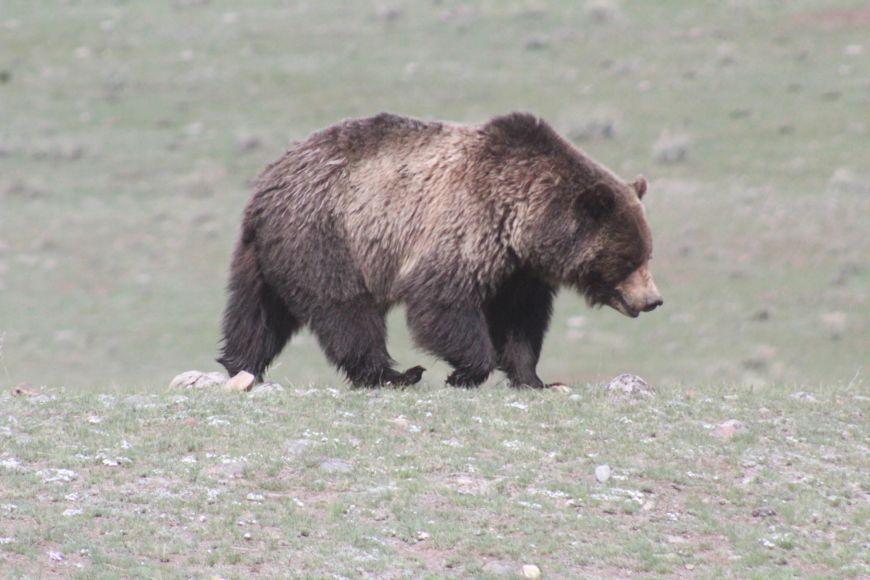 Gallatin Mountain Guided Trip Includes:
Knowledgeable wilderness guide
All of your food and snacks
National Park Service backpacking permits
Gear (backpacks, sleeping pad, sleeping bag and tent)
Transportation logistics
Pricing for Gallatin Mountain Backpacking Trip:
$1400
per person for 4 days and 3 nights / minimum of 2 people
$1750
per person for 5 days and 4 nights / minimum of 2 people
$2100
per person for 6 days and 5 nights / minimum of 2 people
Discounts are available for groups and participants bringing their own "gear" (backpacks, sleeping bags, tent, sleeping pads, plate/bowl, mug, and cutlery).
Now booking summer 2023 Gallatin Mountain Backpacking Dates
Contact us

for pricing, dates and availability