Bechler River Trail in Yellowstone National Park
The Bechler is one of the iconic backpacking routes in Yellowstone!!!
The Bechler is located in the southwest corner of Yellowstone. The region bares the nickname, the "cascade corner" because of the abundance of waterfalls. The trail features waterfalls, backcountry thermals, mountain views and wildlife.
Length:
30.3 miles (48.9 KM)
Difficulty:
Moderate to Advanced
Dates:
Trips start late August - early September due to trail conditions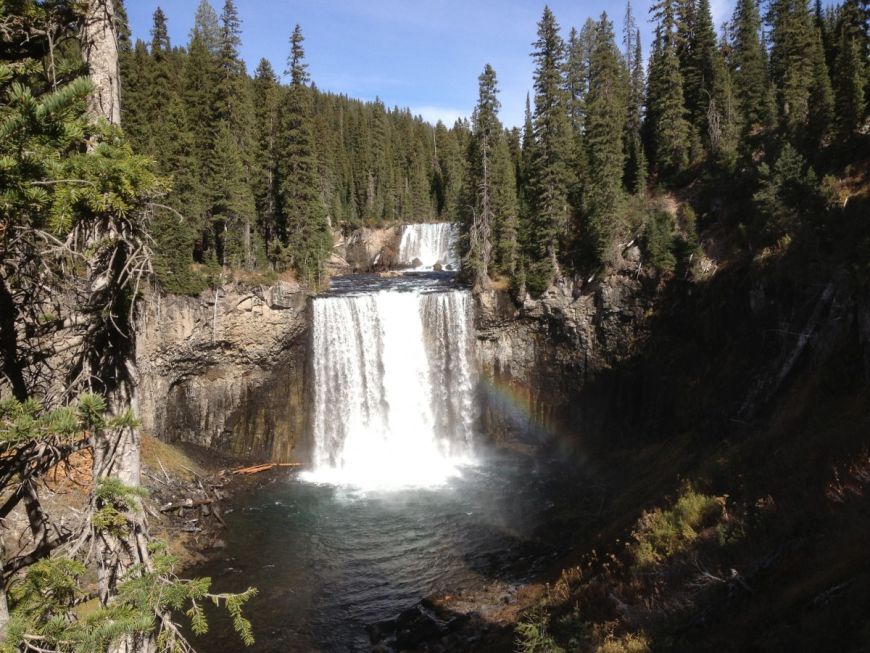 Bechler River Trail Description
The trek starts near Old Faithful and parallels the Fire Hole River passing by the famous Lone Star geyser. Leaving the geyser the route meanders through a mixed alpine forest crossing the Continental Divide. The trail drops into the beautiful Bechler Canyon. This section of the park receives more moisture than any other creating plethora of springs, creeks, rivers and waterfalls. Pass by Colonmade, Iris, and Twister Falls and numerous others cascading over the canyon walls. There are many opportunities to walk next to the backcountry thermal features that make Yellowstone famous. The route navigates the great Bechler Meadows with views of the Tetons Mountain range and finishes at the Bechler Ranger Station. The Bechler offers many fishing (with Yellowstone National Park fishing permit) and wildlife viewing opportunities.
Bechler River Guided Backpacking Trip Includes:
Knowledgeable wilderness guide
Food, snacks, and necessary supplies
National Park Service Backpacking Permits
Gear (backpacks, sleeping pads and bags, tent)
Transportation logistics
Bechler River Trail Trip Pricing
$1400
per person for 4 days and 3nights / minimum of 2 people
$1750
per person for 5 days and 4nights / minimum of 2 people
$2100
per person for 6 days and 5 nights / minimum if 2 people
Discounts are available for groups and participants bringing their own "gear" (backpacks, sleeping bags, tent, sleeping pads, plate/bowl, mug, and cutlery).
Now booking Summer 2023 Bechler River Backpacking Dates
Contact us

for pricing, dates and availability