The Black Canyon of Yellowstone National Park
The Black Canyon in Yellowstone is the park's best early season backpacking.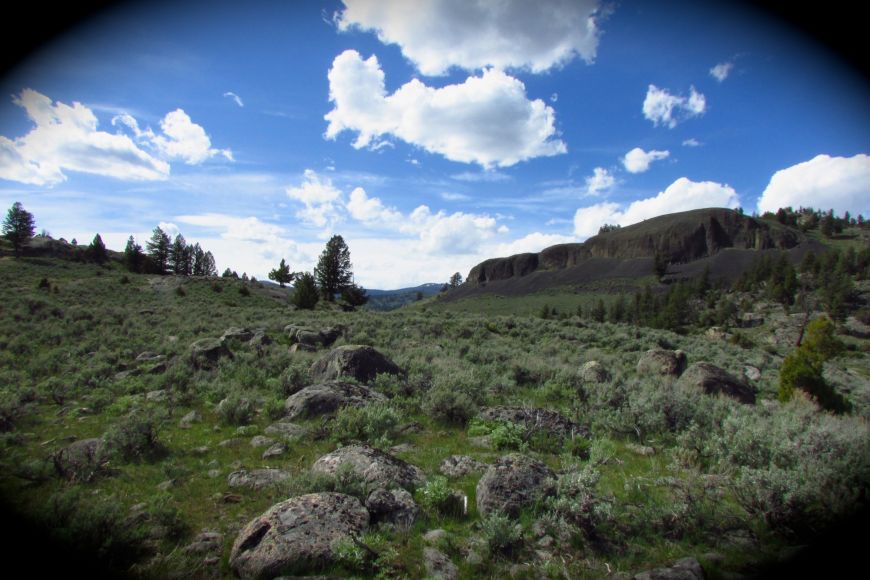 The Black Canyon of the Yellowstone is a remote trail along Yellowstone's northern boundary.
Following the Yellowstone River, the canyon can only be visited by adventurers on foot or horseback. The Black Canyon offers great scenery and mountain views while traveling through the canyon and Yellowstone's Northern Range Ecosystem. The trail is well maintained, offers great campsites, and is the best early season backpacking trip in the park!
Length:
Approx. 18.5 miles (29.8 KM)
Difficulty:
Beginner to Moderate
Dates:
Starts in early May
Black Canyon of Yellowstone Backpacking Trip Description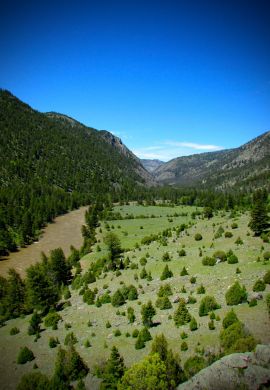 Day 1.
The trail starts at the Hell-Roaring Trailhead. Immediately the route descends to the river and crosses one of the few suspension bridges in the park. The suspension bridge crosses a violent section of whitewater and a narrow path above the Yellowstone River. The bridge is not quite out of Indiana Jones but is still a great experience. After crossing the Yellowstone River, the route leads through the classic open sagebrush ecosystems of YNP. The sagebrush is great cover for the animals of Yellowstone. Bison, antelope, and badgers can be seen in this area.
Day 2
. The second day features the heart of Yellowstone's Black Canyon. The Black Canyon or Yellowstone River Trail follows the river as it carves through the park. Expect the second day to be full of great river scenery and canyon views.
---
Day 3
. There are multiple ways out of the Canyon. One option is the Blacktail Plateau Trail and the second, closely follows the original Yellowstone River Trail, exiting near the Eagle Creek Campground in Gardiner, MT. The Eagle Creek Campground ascent is steeper but does follow the original trail and allows explorers to cross the Rattle Snake Butte and the bridge over Bear Creek. The Blacktail Plateau Trail crosses the second suspension bridge, winding along the v-shaped slot canyon carved by the creek, and out into the open of the plateau.
Additional Days can be added to our
Yellowstone backpacking tours
to extend the route. 5 day, 4 night or 4 day, 3 night trips include side hikes up Hell-Roaring Creek, Coyote Creek, and the Buffalo Plateau.
Because sometimes you just need more time!!!


Check out this video filmed by one of our backpackers.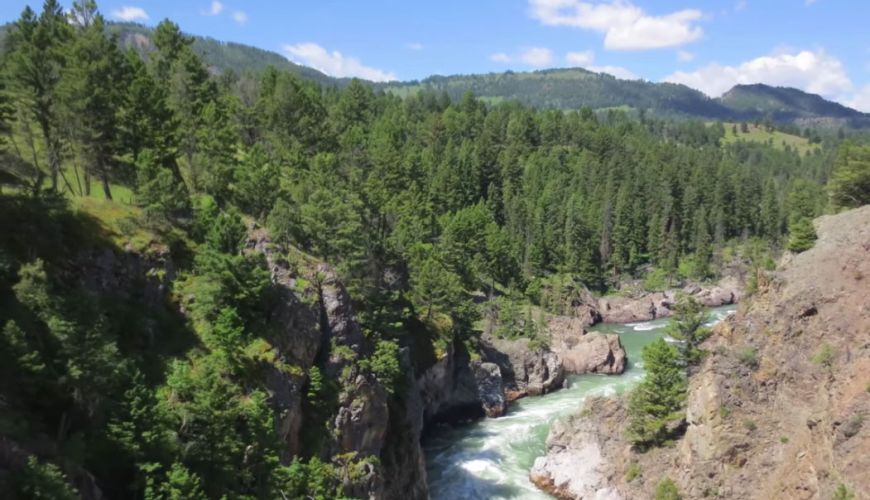 The Black Canyon is the best early season trip in Yellowstone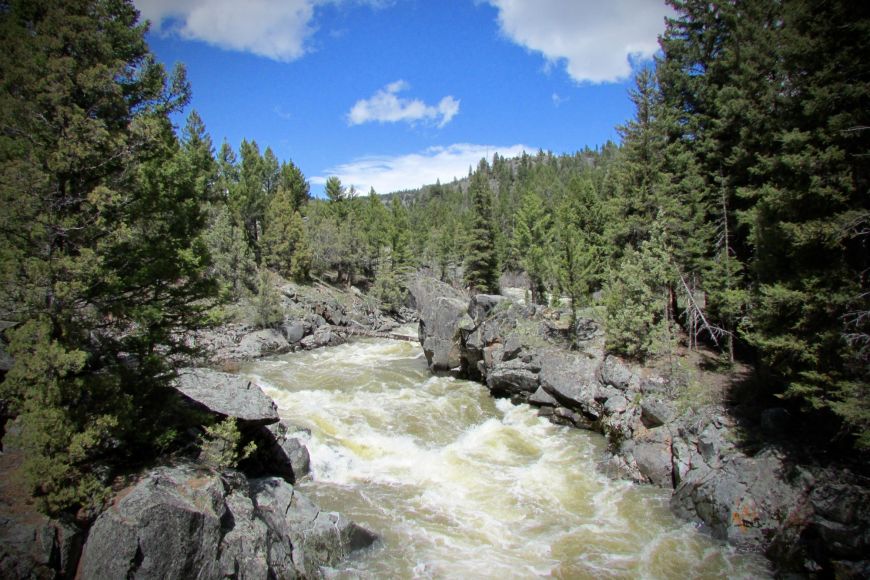 Black Canyon Guided Backpacking Trip Includes:
Knowledgeable wilderness guide
Food, snacks, and necessary supplies
National Park Service Backpacking Permits
Gear (backpacks, sleeping pads and bags, tent)
Transportation logistics
Pricing
$800
per person for 3 days and 2 night / minimum of 2 people
$1000
per person for 4 days and 3 nights / minimum of 2 people
$1150
per person for 5 days and 4 nights / minimum of 2 people
Discounts are available for participants bringing their own "gear" (backpacks, sleeping bags, tent, sleeping pads, plate/bowl, mug, and cutlery).
Now booking Summer 2022 Black Canyon Backpacking Dates
Contact us

for pricing, dates and availability