Yellowstone National Park Multi-Day Tours
With over 3400 square miles of territory, Yellowstone simply offers too much for someone to explore in one day. While we offer exceptional single day tours, those who are very fascinated with the wildlife, geology, and history of Yellowstone National Park will absolutely appreciate spending additional days on our private guided tours. Each trip is tailored to the participants of the trip, as well as the current ongoings of Yellowstone National Park. During the height of the Steamboat Geyser eruptions, for example, we had frequent requests to try to catch a glimpse of this rare geyser going wild. When you schedule your trip we can help you choose the ideal experience for what you want to see and experience.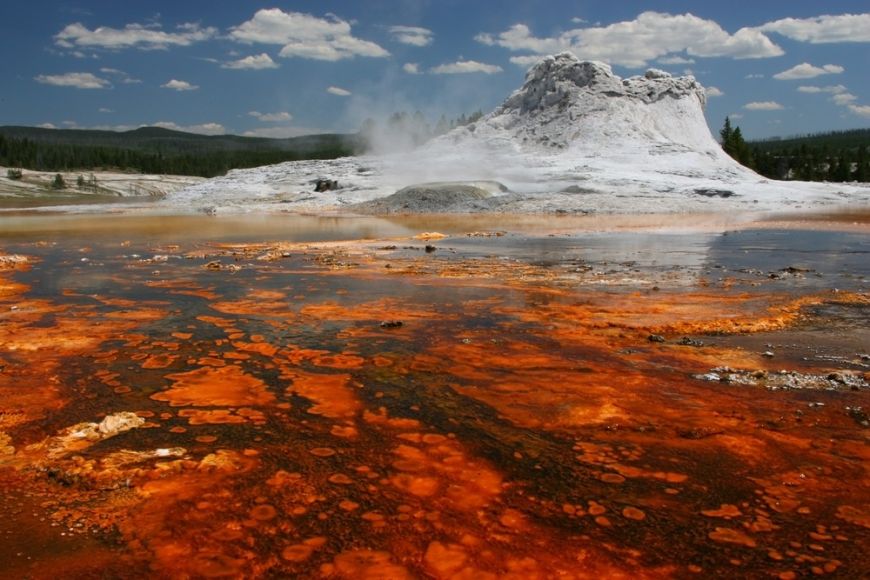 ---
Yellowstone Multi-Day Guided Tour Options:
To explore Yellowstone to the fullest we offer several different tour options. The most popular tour that we offer is the wildlife tour. The focus of this trip is to see as many of the animals of Yellowstone, and more specifically the Lamar Valley. For those who want to explore further, we also offer hiking, backpacking, snowshoeing, and cross country skiing tours.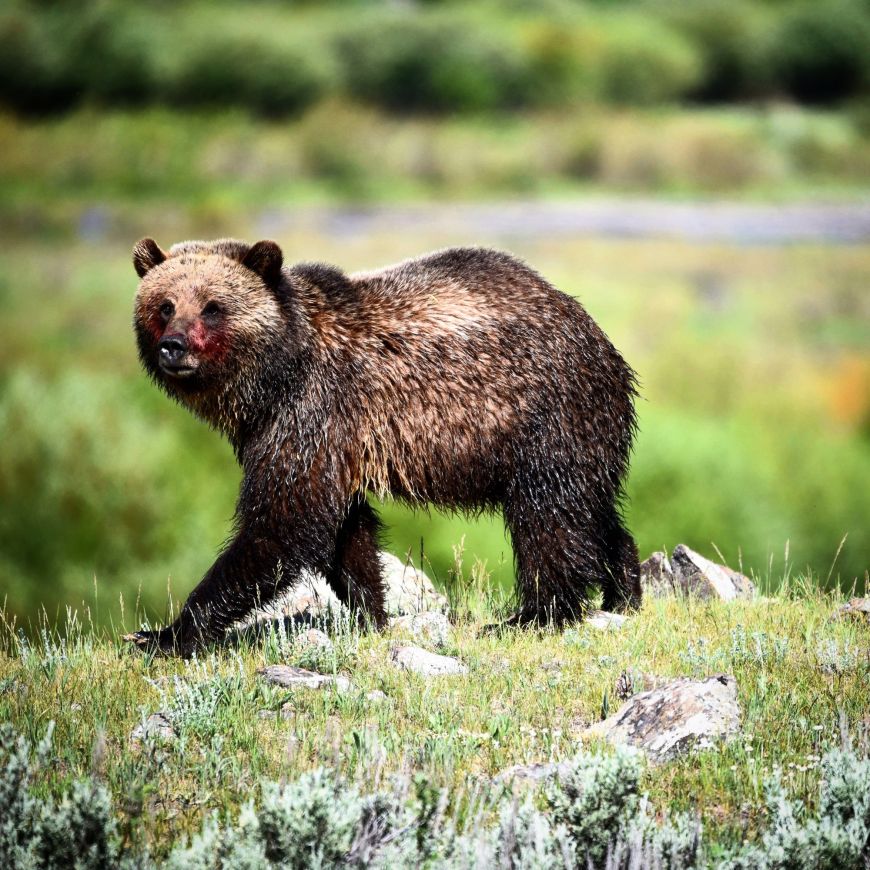 Multi-Day Wildlife Tours
Yellowstone is full of life almost all year long. The winter may lean out the number of species that are easily visible, but any time of year can offer a great wildlife tour. During the warmer months, our Yellowstone wildlife tours will focus around the Lamar Valley in Northern Yellowstone. This part of the park is one of the densest with animals, and the best place to observe the wolves of Yellowstone. With the multi-day tour we are able to explore further and deeper for the animals of Yellowstone, and bring you to spots with easy walks to more remote areas.


Geyser and Waterfall Tours -

Yellowstone offers some stunning geysers and waterfalls throughout the park. The most popular geyser is, of course, Old Faithful. However, there are dozens of other geysers that you can explore throughout the park. As you would expect with all of the other water features, Yellowstone also has some beautiful waterfalls. Exploring the waterfalls will require hiking through some semi-rough terrain, but the effort is well worth it.

Multi-Day Hiking Tours

Getting away from the crowds and clutter of Yellowstone in summer is one of the best choices you can make. The animals of Yellowstone have grown knowing the dense crowds of summer, but those who are looking for a unique experience of Yellowstone, one that not many of your friends or relatives have seen, we absolutely encourage you to choose hiking tours. We customize our destinations based on your conditioning and hiking skills, as well as what you are hoping to explore. With hundreds of options to explore, though, multiple days are ideal when choosing hiking.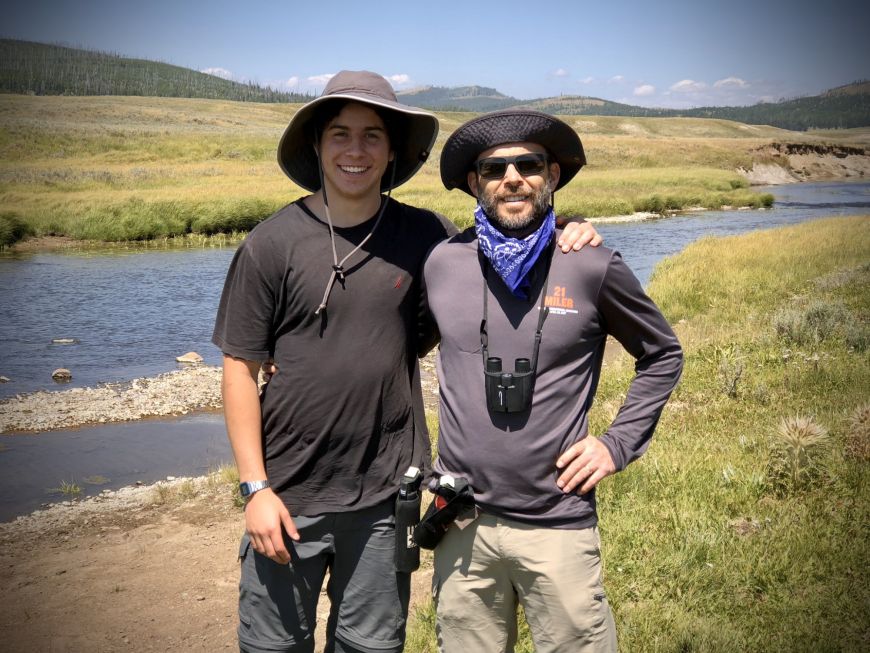 Multi-Day Backpacking Tours
Yellowstone, with its massive size, has areas that are not commonly explored by humans. For those who want to see Yellowstone as less than 1% do, we are here to offer you with multi-day backpacking tours. Backpacking through Yellowstone allows you to reach areas not commonly seen, as well as experience some of the best features of the park. See waterfalls, geysers, and animals in areas that are avoided by all but the most adventurous.


Multi-Day Winter Tours
Winter offers a much more intimate Yellowstone experience. While you will still see other people in the park, there is no comparison to the hustle and bustle of summer. For winter tours we recommend a combination of our different offerings. The first being the wildlife tour. Making your first day one to see the wolves and winter wildlife in Yellowstone can help you get your bearings, and really enjoy the experience of the next couple days. For the next two days we recommend a combination of snowshoeing and cross country skiing. Walking across the deep snow of Yellowstone can bring you to vistas that will simply stun you!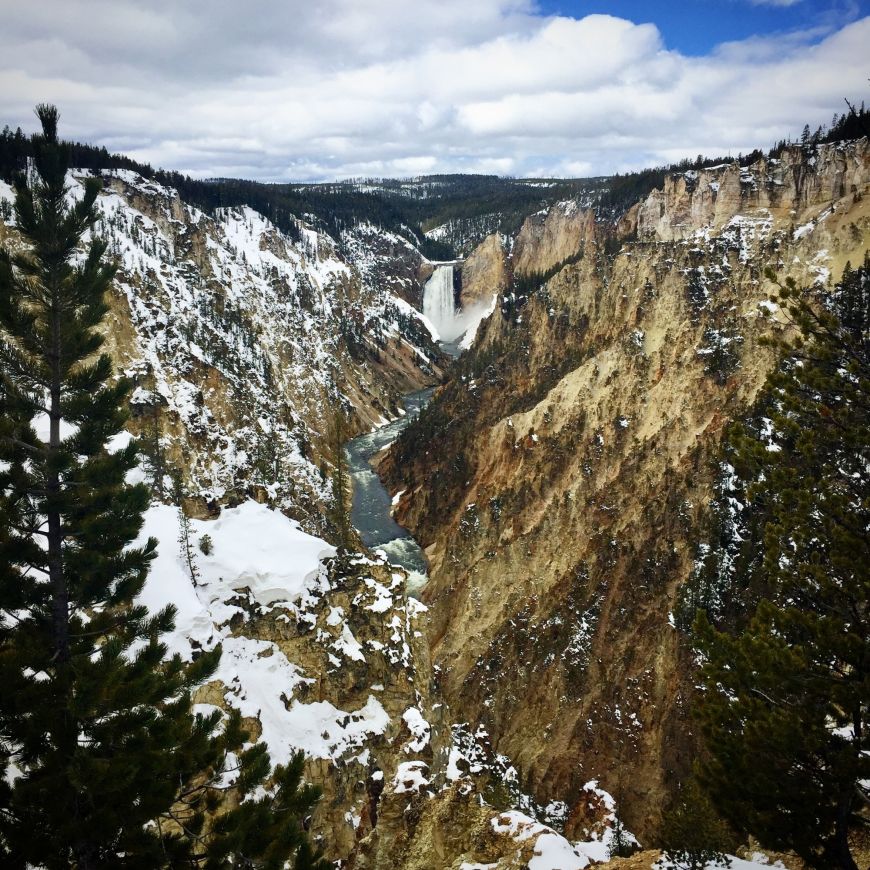 Yellowstone Multi-Day Yellowstone Tour Pricing:
All tours include naturalist guide, transportation from your hotel or place of lodging, spotting scopes, binoculars, and a hearty lunch. Vegetarian, vegan, and gluten free lunch options are available. Tour does not include Yellowstone entrance fee or guide gratuity. Please note that we do not pick up from Jackson, WY. We would be happy to meet at a mutual location in the park.
Party of 1 to 2 people - $700 per day
Party of 3 to 4 people - $750 per day
$75 per additional person
All rates are daily, not per person
Enjoy it all! Experience wildlife watching, exploring thermal basins, and day hiking while visiting the park. A Multi-day Yellowstone Tours is the ultimate experience. Vacation packages are designed to maximize your stay in the region. We are more than happy to design a custom package for you. If you have any specific requests, we will do our best to accommodate.