A New Year and The Adventures that Follow -
A Preview of 2016
We are all getting psyched for 2016 and all the adventures that wait in Yellowstone. Hopefully the summer will be fruitful with wildlife, good weather, wondrous geysers and clear thermals. Can't wait!
A Year in Review
The big news out of Yellowstone was the amount of people visiting the park in 2015. Over 4 million and change toured in Yellowstone, breaking previously set records. 4,097, 710 to be exact as reported by the National Park Service. The West Entrance was the busiest entrance and saw the largest percentage rise in visitation numbers. Increased crowds were definitely noticeable in developed areas. The backcountry campsites had more reservations but the trails always remained quiet.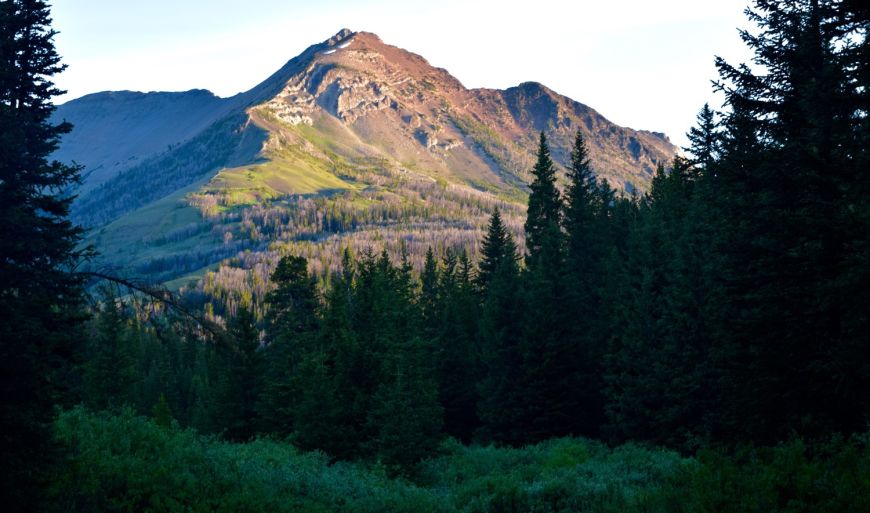 What were doing in 2016?
Day Hiking in Yellowstone
If you have the energy, will, and curiosity of the backcountry, a day hiking tour is one of the best ways to see the heart of Yellowstone. Personally, I have some peaks and challenging hikes that would be great to accomplish. Of course, I enjoy taking people on some of my favorite and easier routes.

Backpacking in the wilds of Yellowstone
The ultimate adventure in Yellowstone is backpacking. Backpacking provides visitors with a wilderness experience like no other. Deep into the woods, traveling through the wilds of Wyoming, and seeing the untouched secrets of North America are a few of the many reasons why backing in Yellowstone is the best outdoor adventure in the park.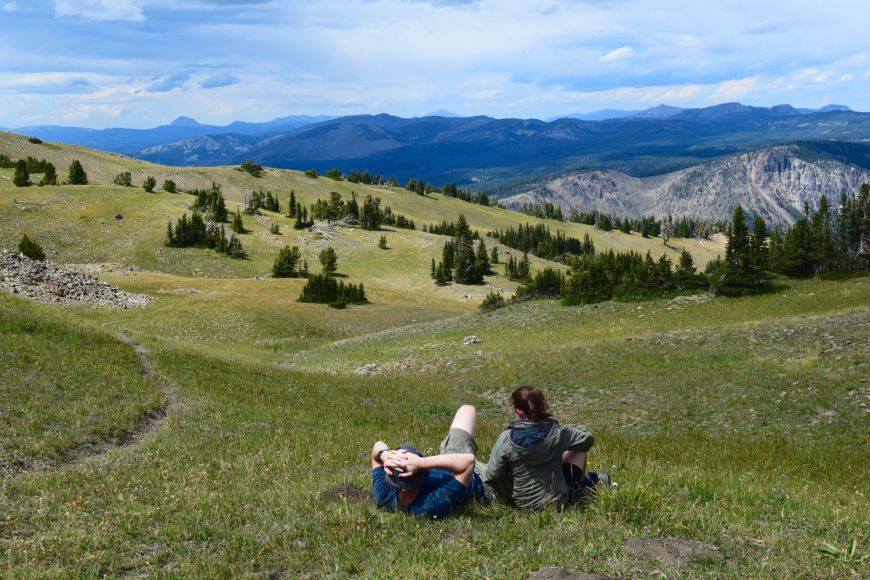 Wildlife Tours
What big game species do you want to see? Bear, wolves, bull elk, mountain goats? Or are you appreciative of all critters, large and small? Whether seeing the large mega fauna of Yellowstone or the small migratory birds that seasonally nest in the park, Yellowstone is a temperate ecosystem like no other.
Fishing
"Fish on, fish on", calls the angler when the line is tight and the trout are splashing. Yellowstone's rich fisheries can test the seasoned angler and provide great opportunities for the first timers. Fishing in the park is an age-old tradition that we look to up keep and follow.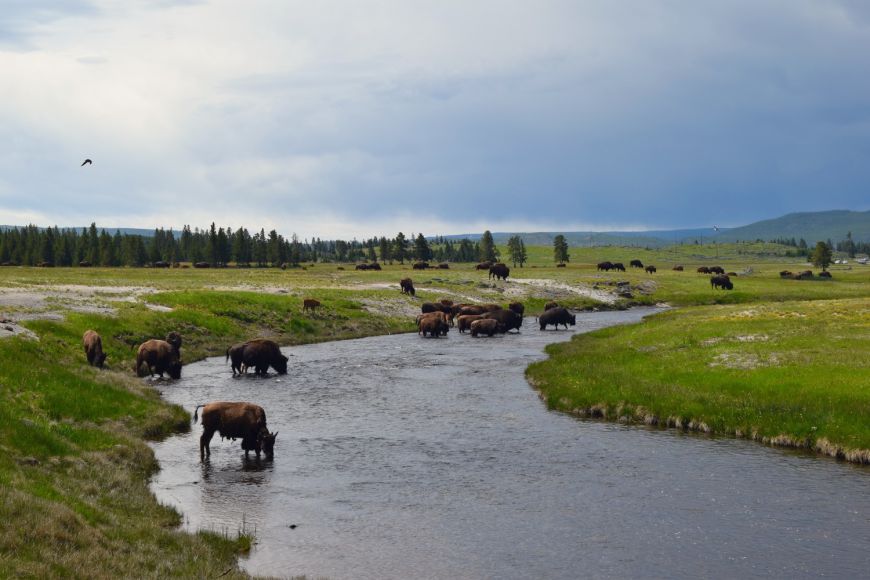 General Park Tours
So much to see and there is so little time. Where to go? What to see? We can show you our favorite places in a park. Sit back, enjoy the ride, and put the map away! Explore the highlights of Yellowstone, take in the sights, and see the park through the eyes of a local.
Look for updates on Facebook, Instagram, Google+ and other social media outlets. We will try and keep people posted about new happening in Yellowstone. If you are looking to book a trip, please email us (
tours@yellowstoneguidelines.com
) or call.