Recap of April 2015 -
Spring Fling in Yellowstone
Week of April 20th to April 26th, 2015
As the weather continues to warm, more and more bears are being spotted in Yellowstone. Bear sightings have been spread all through Yellowstone including the Lamar Valley and Canyon area. I have not heard any reports of grizzly sows with newborn cubs. Visitors have been spotting older boars (males), sows (females) and yearling cubs.
Pic of the Week:
Photo by Yellowstone Association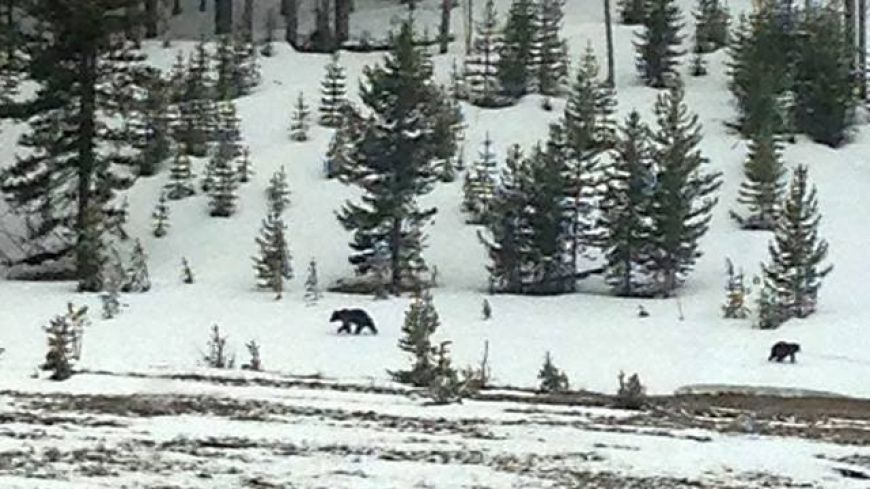 ---
Week of April 13th to April 19th, 2015
More bears are being spotted in the park including the legendary "Scarface". "Scarface" is an old boar grizzly and considered one of the oldest living bears in Yellowstone. Scarface can be seen in the Lamar Valley, Slough Creek area, and Antelope Valley.
The roads to the interior opened this weekend. Visitors can now drive from Mammoth to West Yellowstone and Old Faithful. The National Park Service waived entrance fees for the opening weekend. Go check it out!
The Yellowstone Lake Hotel was designated as a National Historic Landmark. The hotel is the oldest operating hotel in the park and received a $28 million makeover last year. The renovation was completed in time for the hotel's 100th birthday.
Pic of the Week:
Photo by Molly Douma Brewer
---
Week of April 5 to April 12th, 2015
The National Park Service announced enhanced grizzly bear studies will be taking place. Remote trapping will take place in the park. Look out for signs! I think continuing research will only help to protect the future of the mighty bear. Here is the link...
http://www.nbcmontana.com/news/Grizzly-bear-trapping-planned-in-remote-areas-of-Yellowstone/32302076
Pic of the Week:
Photo by David Wells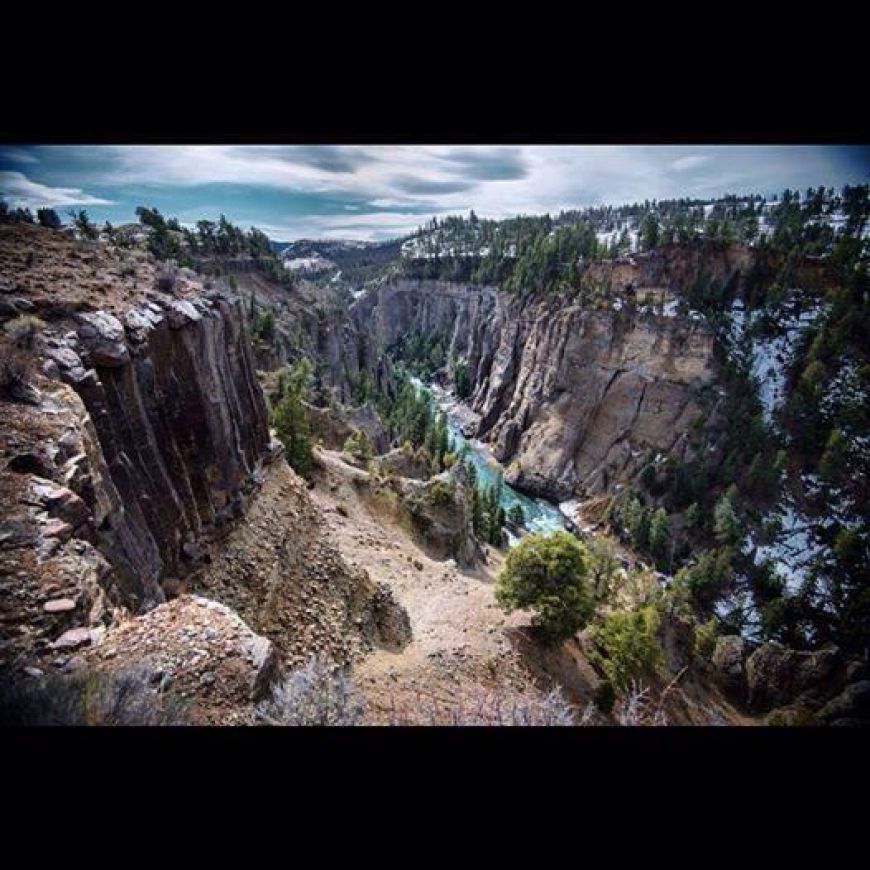 ---
Week of March 29th to April 4th, 2015
Pic of the Week: