The Death of A Legend - RIP Scarface
Every spring tourists, scientists, and the Yellowstone ecosystem eagerly await the emergence of the park's largest predator, the grizzly bear (
Ursus arctos
). Rising from a deep winter slumber, the grizzlies quickly reestablish their place on top of the food chain. One bear in particular always drew great fanfare with his spring awaking. His name was Scarface or bear #211.
Photo credit:
Rick Larson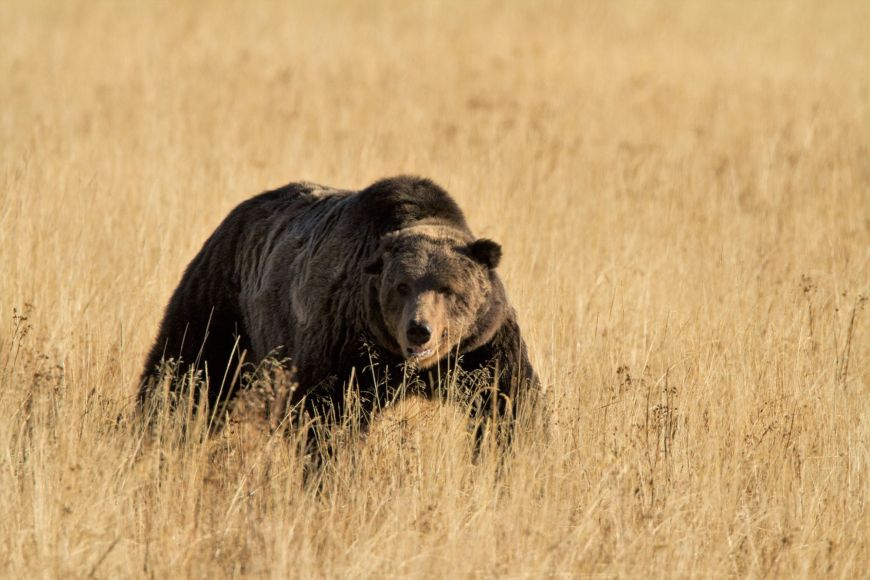 Scarface was an old bruin, a very old resident of Yellowstone. Biologists estimated his age at 25. Grizzly bears can live up to 30 in the wild but rarely do so because of the harsh and unforgiving environment. Scarface was a survivor, an elder statesman, and just male bruin that knew how to get things done. He received the name Scarface because of the visible marks to his face from battling opponents and living in the wilds of Wyoming, Montana, and Yellowstone.
I remember the first time seeing Scarface. I was leading a trip and we stopped to enjoy the views of the Antelope Valley. The Antelope Valley is at the base of Mount Washburn and can be viewed on the north side of Dunraven Pass or the road connecting Tower Junction to Canyon Village. Scarface was in the meadow below feeding on plants, insects, small mammals or the plethora of food choices bears survive on. To my clients, it was just a grizzly bear, but I tried to express the historic significance of this Yellowstone icon. Over the years, Scarface was the "Where's Waldo" of bears. Where is he going to be? Did he survive the winter? Did anyone see Scarface? WHERE IS HE?
The range and distance covered by Scarface was an attribute that always impressed. Seeing the bear in the Lamar Valley, Antelope Valley, Hayden Valley, and sections of the Gallatin Mountain were great illustration of the bear's range. Not unique to bear #211, male grizzly bears are notorious to covering large swaths of land in search of food and mates.
Photo credit:
Rick Larson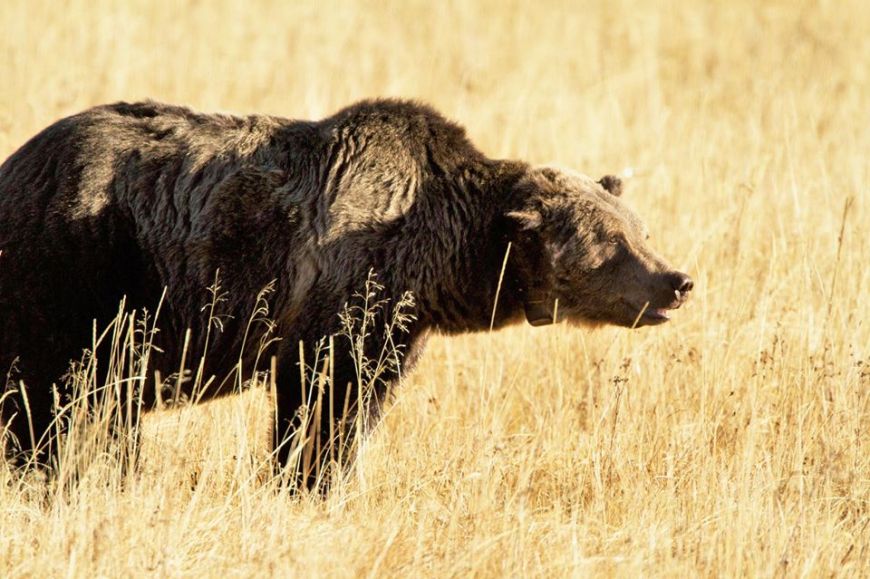 As spring approached, visitors again were again abuzz of Scarface's location…did he emerge from hibernation? Is he alive? WHERE IS HE? Everyone's questions were answered when news broke this spring of Scarface's death. According to the Livingston Enterprise..."
Montana Fish, Wildlife and Parks has confirmed that the male grizzly bear shot in November 2015 on Little Trail Creek was the bear known to researchers as No. 211. The killing remains under investigation by the U.S. Fish and Wildlife Service with assistance from FWP, according to an FWP news release
." Initial public reaction has been harsh and upsetting. People's attachment to the legendary bear was evident through social media and public forums. An alleged hunter during Montana's general elk season shot the bear. The circumstances are still unknown. More details will follow.
RIP Scarface. You will be missed!