Recap of May 2015 - Summer Part 1
Week of May 25th to May 31st, 2015
Nothing new to report. The same old, same old from Yellowstone. The wildlife watching has been outstanding. Bears are seen between Mammoth and Tower Junction everyday. Grizzlies are very hit and miss in the park. Look for the big bears on high ridges in the Lamar Valley. A female bear with two cubs of the year have been spotted regularly on the hills south of Soda Butte. Look for the sow and the two little furry rocks.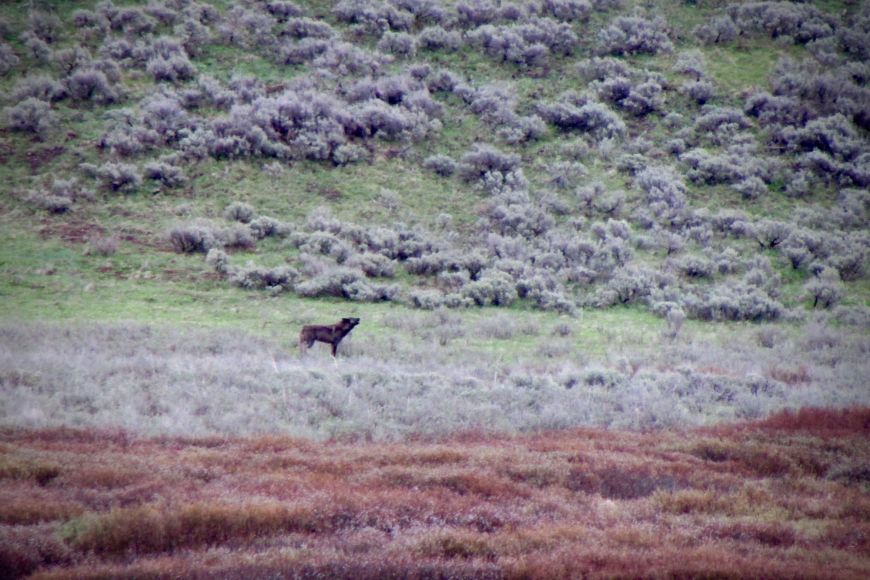 ---
Week of May 18th to May 24th, 2015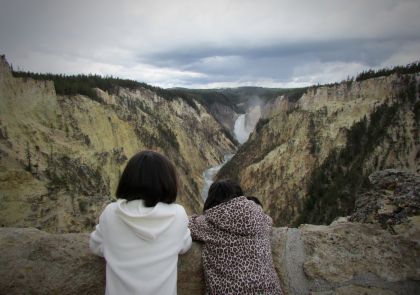 One word...bears. Ok, two words, bears and bears. Lots of black bears out and about in the usual locations. A mother bear with three cubs makes a daily appearance in the Tower Junction area. The same bear raised her cubs in that general region last summer. A different sow with two cinnamon and brown cubs has also been making an appearance in near Tower. The sow has a unique brown patch of fur on her back side.
Hopefully the weather will improve. Intermittent showers have not provided the best viewing and hiking opportunities. The precipitation is always needed but I am ready for the sun!
---
Week of May 11th to May 17th, 2015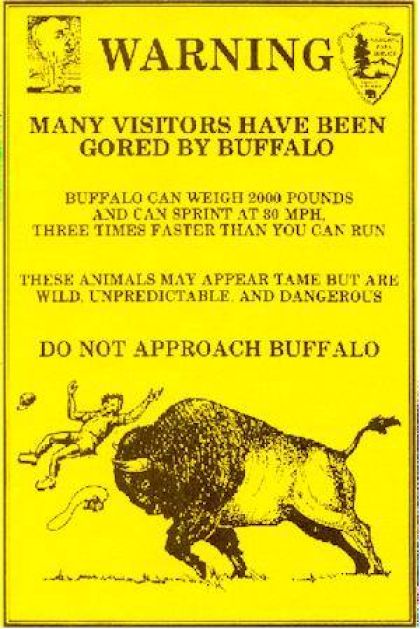 Will the rain ever stop??? What a soggy week in the Yellowstone area! The moisture is always needed but I want some sunshine. Thankfully the temperatures have been cool, so the wet weather is adding to the snow-pack in the high country (rather than diminishing it.).
Observers are seeing lots of baby black bears in the Tower Junction area. So cute!!! Only a couple of grizzly sows with c.o.y.s (cubs of the year) have been spotted. Was is it a low breeding year for grizzlies? Have they been hiding in remote regions? We will see.
Another reminder to respect the wildlife of Yellowstone! A girl was gored by a bison in the Old Faithful area. She was reported standing 3-6 feet from a bison, turned her back to the animal for a photo op, and was attacked. Yellowstone is not a petting zoo. Luckily the injuries are not life threatening. Bison are big, fast, and can react harshly in a moments notice. Be careful.
---
Week of May 4th to May 10, 2015
Happy Mother's Day to all the moms, grandmas, great grandmas, and step moms out there. We appreciate all that you do!
Have you seen the video of the bears crossing the bridge in Yellowstone? The video has gone viral. The Yellowstone community is lucky no tragic events occurred. If this was a grizzly sow with two cubs, the outcome may have been very different. A reminder to all visitors of Yellowstone...Please respect the wildlife!!! Here is a link to the video...
https://www.youtube.com/watch?v=fRJ7jb1CE7M
Pic of the Week:
Photo by Eugene Kiedrowski