Yellowstone Park Information and Resources:
Here is some information you need to know about Yellowstone and the surrounding area....
Weather:
The weather in Yellowstone can be very unpredictable. The summer's in the park or generally warm during the day and cool at night. Summer's are typically dry but the chance of an afternoon rainstorms or "thunder roller" does exist. The winters of Yellowstone are famous for their cold temperatures and snowy conditions. However, after a major storm system has passed, expect blue bird skies and sunny days. Spring can be wet with rain and snow but provides some of the best wildlife watching. Fall can be a great extension of summer or an early transition to winter. Before taking on any adventure outside in Yellowstone, please be prepared and check the
weather
.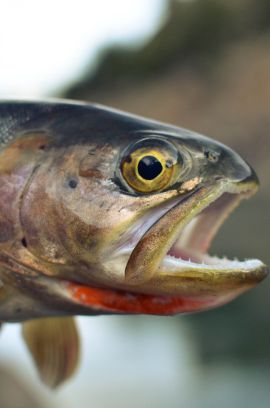 Travel:
Yellowstone National Park has five entrances located in 3 different states. Regional airports located in Bozeman (GFA), Jackson (JAC), Billings (BIL) and Idaho Falls (IDA) allow visitors to access the park. Salt Lake City (SLC) is another viable option but a much longer drive. The most common airports used for
visiting Yellowstone
are in Bozeman, MT and Jackson, WY. There are direct flights to Bozeman from New York, Chicago, Atlanta, and other metropolitan areas.
Useful Downloads and such for Yellowstone and Grand Teton National Park
Maps of Yellowstone and Grand Teton National Park

Road Map - YNP and GTNP.pdf
Yellowstone National Park Trip Planner
- A comprehensive guide to visiting the park
YNP-Trip-Planner.pdf
Yellowstone Backcountry Trip Planner
- A great guide for those traveling into the wilds of Yellowstone
Yellowstone-Backcountry-Trip-Planner.pdf
Beyond Roads End
- Regulations and guidelines for backcountry travel in Yellowstone
Beyond-Roads-End.pdf
---
Important Phone Numbers:
The following park phone numbers have recorded information that is frequently updated. Stay tuned for details on lodging, weather, road conditions, and more.

Weather
- 307-344-2113
Campground Lodging
- 307-344-2114
Road Conditions
- 307-344-2117
Mammoth Visitor Center
- 307-344-2263